Entering Roxborough State Park is like walking into another world. The red rock and wildlife–and if you are lucky–the low lying cloud cover, conspire to make for a great escape just south of Denver. The Willow Creek trail makes for a short hike in Roxborough is a perfect way to begin exploring the park. Scroll down to get all the information you need for this trail: driving directions to the trailhead, trail map links, and more details.
Trail Snapshot: Willow Creek Trail at Roxborough State Park
| | |
| --- | --- |
| Hike Distance | 1.4 mile Round Trip |
| Difficulty | Easy |
| Duration | Approx 1 hr Round Trip |
| Trail Type | Loop |
| Seasons | All Year |
| Dogs | Not Allowed in Roxborough State Park |
| Hike Trail Map | Click for a Map of Willow Creek Trail at Roxborough State Park |
| Denver Drive Time | 45 min |
| Driving Directions to Willow Creek Trail at Roxborough State Park | Click for Google Map |
| Town Nearest Hike | Littleton, Colorado |
| Beauty | Red rock formations, meadows, wildlife: mule deer, eagles, foxes, birds |
| Activities | Hiking, birdwatching, Visitors' Center |
| Fee | Entrance Fee or State Parks Pass Required |
A birdwatcher's paradise. Roxborough State Park is Denver's twin sister of Garden of the God's in Colorado Springs. The park has cataloged over 140 species of birds that have been viewed in the park. On our first hike in the park, we encountered several Western Tanager's among the scrub oak.
On our first visit, we brought our dog and had to turn the car around. Roxborough State Park has quite a bit of wildlife and sensitive plant life, so pets are not allowed. Mountain biking and camping are also not permitted.
This would be in our top 5 for visiting family and friends because this Douglas County hike stays at a lower elevation, is easy, and offers awe inspiring views. This is one of our favorite places to visit in the mornings.
Tips & Resources for Hiking Willow Creek Trail at Roxborough State Park :
To get the best views of wildlife: Go when there is less traffic: Evenings, Mornings, and Weekdays.
TIP: There is a picnic area with tables just outside the Visitors' Center.
TIP: Be on the lookout for poison ivy along the sides of the trail. Know how to identify it, so that you can avoid it. But don't let that deter you from the park. You just need to keep an eye out. See our post on how to identify and treat poison ivy.
Trail Map for Roxborough State Park: Trail Map Link
Colorado Road Conditions: Colorado Road Conditions
After the Hike: Enchanted Grounds Coffee Shop
Weather
Map & Driving Directions
Click for Driving Directions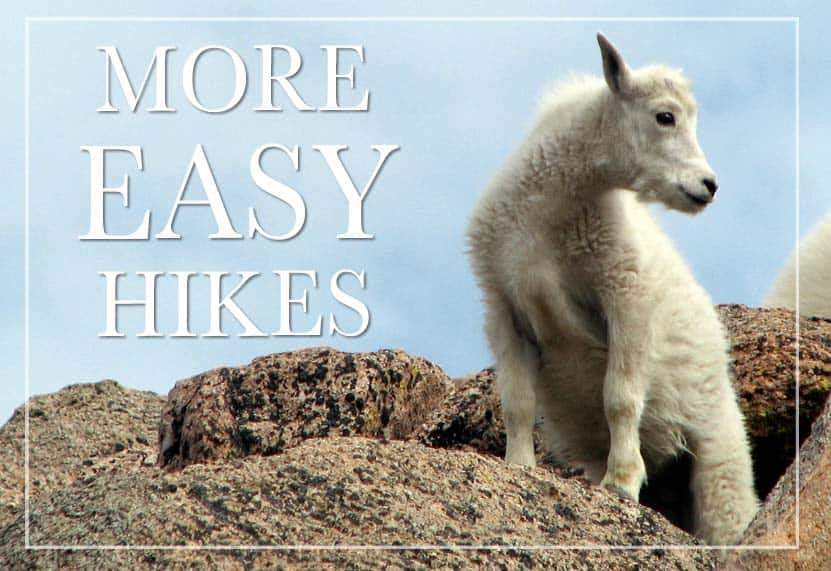 ---
Aaron Johnson has been hiking in Colorado for over 20 years. The owner and editor of Dayhikes Near Denver, Aaron writes every trail profile as a local guide who has hiked hundreds of miles of trails along the Front Range and deep in the Rocky Mountains of Colorado.