Soldier Canyon Falls in Lory State Park is a seasonal waterfall located just a few minutes from the trailhead. Just 25 minutes from Fort Collins, this makes for a pleasant afternoon hike and because Lory State Park has over 20 miles of hiking trails, hikers can easily add additional hikes to their day trip. Explore the full Soldier Canyon Falls hike profile below for trail map, driving directions, and more tips and details to help you enjoy this adventure in Lory State Park.
Trail Snapshot: Soldier Canyon Falls Trail in Lory State Park
Parking & Trailhead Information for Soldier Canyon Falls Hike
Lory State Park is located about 10 miles West of Downtown Fort Collins, Colorado. To get to the Lory State Park follow the US 287 (from either I-25 or from Northern Ft. Collins to Laporte. Continue west and then turn left onto Rist Canyon Road, and another left onto County Road 23. Drive a little further to take a right onto County Road 25G. County Road 25G leads to the entrance of Lory State Park. The trailhead for the waterfall trail is found at the Timber Group Picnic area where there are both restrooms and parking. This is just past the entrance off of Lodgepole road (follow park signage). As always, be sure to check current road conditions and alerts before traveling.
The Hike: Soldier Canyon Falls Hike
Soldier Canyon occupies most of the northern part of Lory State Park and is just a tenth of a mile from the trailhead. Hikers can pick up the Waterfall Trail behind the picnic shelter. The trail to Soldier Canyon Falls enters a riparian zone covered by massive cottonwood trees. It then crosses a total of three bridges that criss-cross over a Soldier Canyon Creek, then climbs a few steps to arrive at the waterfall's pool. There is also a quaint cascade viewable from the second bridge. Because this is a seasonal drainage, the best time to view the waterfall is in the Spring and early Summer when the meltwater is flowing.
Tips & Resources for Hiking Soldier Canyon Falls Hike
TIP: There is a visitor's center near the Lory State Park entrance.
TIP: At the summit of Arthur's Rock, there is a beautiful view of Horsetooth Reservoir and the Front Range available. Check out our trail profile for Athur's Rock at Lory State Park.
Packing List: Always pack the 10 Essentials. Download our Hiking Guide to get the list and dayhiking packing checklist.
Colorado Road Conditions: Colorado Road Conditions
Photo: We would like to express our gratitude to Jamie Simo for sharing such an amazing photograph of this hike to Soldier Canyon Falls.
After the Hike: The Colorado Room
Weather
Map & Driving Directions
Click for Driving Directions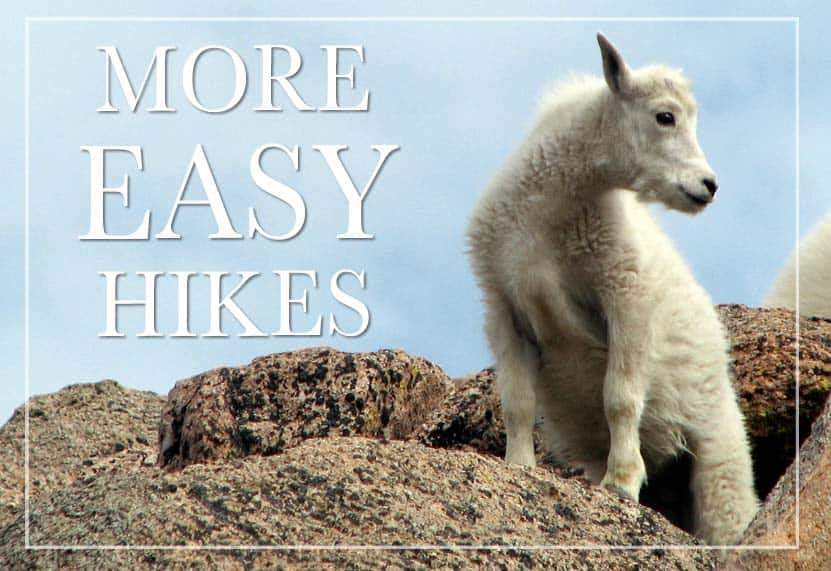 ---
Aaron Johnson has been hiking in Colorado for over 20 years. The owner and editor of Dayhikes Near Denver, Aaron writes every trail profile as a local guide who has hiked hundreds of miles of trails along the Front Range and deep in the Rocky Mountains of Colorado.