The High line Canal starts in the foothills and meanders over 60 miles through Denver, creating a treelined hiking and biking thoroughfare in the middle of the city. This stretch in Littleton, Colorado takes you past Fly'n B Park. Take the path south and you'll find yourself in Writer's Park. Scroll down for the trail snapshot, and for further details and tips for hiking this great segment of Denver's High Line Canal.
Trail Snapshot: High Line Canal Hike – County Line to Fly'n B Park
| | |
| --- | --- |
| Hike Distance | 3.7 miles Round Trip |
| Difficulty | Easy |
| Duration | Approx 2 hr Round Trip |
| Trail Type | Out and Back |
| Seasons | All Year |
| Dogs | Allowed On Leash |
| Hike Trail Map | Click for a Map of High Line Canal Hike – County Line to Fly'n B Park (see A6 to A2) |
| Denver Drive Time | 30 min |
| Driving Directions to High Line Canal Hike – County Line to Fly'n B Park | Click for Google Map |
| Town Nearest Hike | Littleton, Colorado |
| Beauty | Giant cottonwood trees, Highline Canal, wetlands, waterfowl, pond at the Fly'n B Park |
| Activities | Hiking, cycling, birdwatching, pond, picnic shelter |
Denver's Highline Canal was designed as an irrigation stream, but it has become a 66 mile long hiking and biking trail running through the heart of Denver. This particular hiking trail section is in the Littleton & Highlands Ranch area. There are two parking lots from which you can start the hike: the Countyline Road Trailhead, or the Fly'n B Park lot. Round Trip, this segment is about 4 miles. From the Countyline Trailhead, cross over the first footbridge and head South (left). You'll run into an intersection about 200 yards up. Take a right to continue following the Highline.
Water flows in the highland canal about 90 days a year. Because the canal only drops two feet per mile, the water, even when it is flowing fast, appears calm. This is part of what gives this trail such a pastoral feel, even though it is close to 470. Immense Cottonwood trees arch over the path, and all sorts of birds decorate the bushes and wetlands that have grown up wild along its edges.
The trail is great for a stroller hike and for wheelchairs. After about 2 miles of trail, you'll walk through a tunnel that goes under 470. You'll then emerge to find yourself at Fly'n B Park. It looks like it is an old ranch that has been converted into a great park near Highlands Ranch. It features a small pond with boat dock, and a fantastic shelter house. The pond looks like a perfect place to take kids fishing in Denver. We haven't tried it out yet, so we would love your feedback if you have. The Highlands Ranch Metro District Parks is currently (Spring 2014) renovating the home on the property. Outdoor restrooms and some parking is available. However, we recommend parking at the Countyline Road Trailhead for this hike.
Tips & Resources for Hiking High Line Canal Hike – County Line to Fly'n B Park :
TIP: A detailed guide to of the Highline Canal Trail can be ordered from Denver Water.
TIP: Take some snacks and extra water. The Highline continues well beyond this section and you're likely to want to explore more of it.
TIP: From the Countyline Trailhead, you can also go North towards for views of McLellan Reservoir and the Front Range.
Trail Map for High Line Canal Hike: Trail Map Link
Colorado Road Conditions: Colorado Road Conditions
After the Hike: Enchanted Grounds Coffee Shop
Weather
Map & Driving Directions
Click for Driving Directions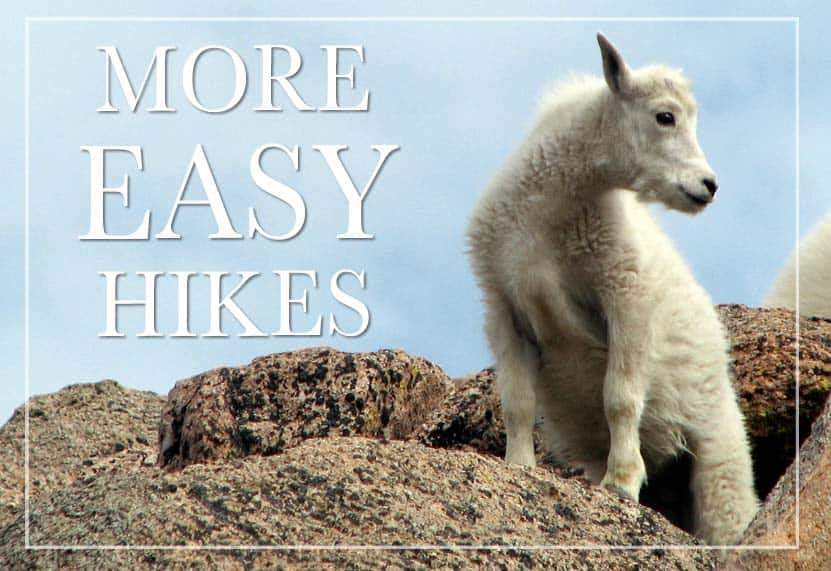 ---
Aaron Johnson has been hiking in Colorado for over 20 years. The owner and editor of Dayhikes Near Denver, Aaron writes every trail profile as a local guide who has hiked hundreds of miles of trails along the Front Range and deep in the Rocky Mountains of Colorado.