The Bluffs Regional Park features a 2.7 mile loop hike and 2 spurs that lead to panoramic overlooks. The Bluffs loop offers fantastic views of Denver and of the front range. We prefer hitting the trail as the sun is setting. As it gets dark, and the city lights begin to appear, warm winds sometimes will kick up along the Bluffs. Because it's so close to home, we have hiked the Bluffs more than any other trail near Denver. It's the best hike in Lone Tree, it's near Highlands Ranch, and can be made into either a great hike or trail run. We have often taken our jogging stroller, put the kids in, and hiked the loop. This makes for a great after-work workout.
Trail Snapshot: Bluffs Loop Trail at Bluffs Regional Park
| | |
| --- | --- |
| Hike Distance | 2.7 Miles+Spurs |
| Difficulty | Easy |
| Duration | Approx. 1 hr 45 min+ |
| Trail Type | Loop |
| Elevation Gain | Approx. +200′ |
| Seasons | Summer & Fall |
| Dogs | Allowed On Leash |
| Hike Trail Map | Click for a Map of Bluffs Loop Trail at Bluffs Regional Park |
| Denver Drive Time | 30 min |
| Driving Directions to Bluffs Loop Trail at Bluffs Regional Park | Click for Google Map |
| Town Nearest Hike | Littleton, Colorado |
| Beauty | Grassland, Front Range views, bluff overlooks, wildlife: prairie dogs, rabbits, red fox |
| Activities | Picnic area, horseback riding, mountain biking, hiking trails |
Because the Bluffs Regional Park is just a few minutes off of Interstate 25, it's a great place to meet friends who may be driving up from Castle Rock or Monument.
Be aware of horses on the trail and give them the right of way. There is a gentleman who likes to ride his horse in the late afternoon/early evening who can be quite reckless. We've seen him nearly collide with parties of hikers on two occasions. Just be aware of him.
2 Hike Options at the Bluffs Regional Park :
1. The Loop Hike: We prefer to hike the loop counter-clockwise (going right onto the trail from the trailhead) because the steepest part of the trail is downhill at the end. The trail does have a steady incline on the back side that can be challenge if you are pushing a stroller. This loop hike is 2.7 miles + spurs out to two overlooks.
2. Hike Directly to the Overlook: The most direct route to the Tepe Overlook at the Bluffs is by following the trail clockwise (to the left) from the trailhead for half a mile, then to follow the spur trail for .2 mile to the overlook. This makes for a 1.4 mile, out-and-back hike.
Tips & Resources for Hiking Bluffs Loop Trail at Bluffs Regional Park :
TIP: The parking lot usually fills up on weekend mornings before 9-9:30AM.
TIP: As there is no water available at the trailhead, you would want to bring some with you.
Trail Map for Bluffs Loop Trail: Trail Map Link
Colorado Road Conditions: Colorado Road Conditions
After the Hike: DazBog Coffee
Weather
Map & Driving Directions
Click for Driving Directions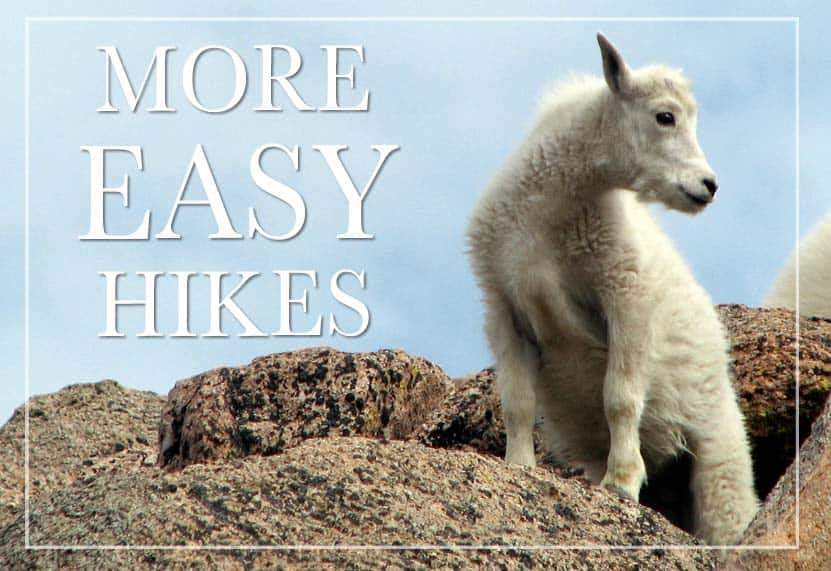 ---
Aaron Johnson has been hiking in Colorado for over 20 years. The owner and editor of Dayhikes Near Denver, Aaron writes every trail profile as a local guide who has hiked hundreds of miles of trails along the Front Range and deep in the Rocky Mountains of Colorado.